About Atlantic Insurance Group
Our goal at Atlantic Insurance Group is to provide you with insurance coverage to suit your ever changing needs and budget. Florida being unique for its special rules and regulations when it pertains to insurance can be challenging for most consumers, but since we are Floridians ourselves we understand those specialized needs that Floridians have.
As an independent agency we represent a carefully selected group of financially strong, reputable insurance providers, therefore, we are able to identify the most effective combination of price and value for you , your family and business. As an independent agency this allows us to work with multiple leading insurance carriers from across the nation, so our consumers have a selection to choose from.
The success of Atlantic Insurance Group has been achieved through a combination of hard work, determination and superior communication with both industry leaders and consumers. As such, our team affords us the ability to promptly meet and conquer the fast-paced, ever-changing and often times challenging rules and regulations of the Florida insurance industry.
Here at Atlantic Insurance Group our customers are like family. This allows us to build strong relationships with our clients and our community. When you buy insurance, whether it's for your home, your car or your business, you want an advocate who will properly assess the risks you face and give you an objective analysis of the marketplace; we will help you make the right decision for your Insurance needs. Call us today 954-974-8988.
*1. Policies are created with information provided by you and selected by you. If you have not selected a coverage option, it will not be featured in your policy. All policy documents must be read in conjunction with one another.
Contact Information:
Atlantic Insurance Group
1750 N University Dr. #227
Coral Springs, FL 33071
Phone: 954-974-8988
Fax: 954-301-2788
Toll Free: 877-631-1555
Email us: info@atlanticinsurancegroup.net
---
Javier Cubas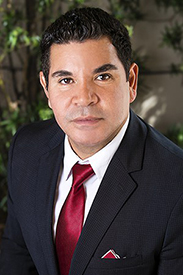 Meet our CEO and the principal agent of Atlantic Insurance Group. Early on he discovered a passion for entrepreneurship. At the age of 19, Javier left his hometown of El Progreso, Honduras to follow his dream; owning his own businesses in Florida. During the past 30+ years, Javier has diligently strived to become a respected member of his profession and the community. He has achieved this status by providing unparalleled customer service with a personal touch. His extensive experience, training and knowledge of the real estate and financial industries in its entirety have enabled him to predict and understand the ever-changing market conditions, adapting to them as needed. His loyalty, morals and ethics has led to a referral-based business. This has allowed his companies to not only "survive" but to "thrive". Javier is a true adventurist. In his free time, Javier can be found enjoying outdoor activities and participating in philanthropic events. He actively lives and works in the communities we serve. He welcomes change and challenges with perseverance and a sense of humor that people find contagious. Javier believes in conducting his businesses the same way he lives his life…with balance, passion, enthusiasm and gratitude.
Contact: Javier@AtlanticInsuranceGroup.net
---
Lisa Maria Davis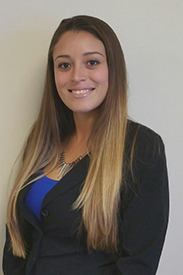 Lisa started her career in the Insurance industry in 2011 with Bankers Life and Casualty. Later with the Assurance Group and Sagicor Life. In June of 2014 , Lisa graduated from Nova with a Master's in Business Administration. After spending many years in the sales of life, health, long-term care, and annuities, she began her career in P&C insurance. In April of 2015, Lisa joined Atlantic Insurance Group as a CSR.
Her background in insurance sales and customer service, paired with her MBA, led to her current position as Director of Finance for Atlantic Insurance Group. She oversees all financial operations pertinent to our structures continued success and financial performance.
Her yearly summer vacations in Peru inspired her at a young age to give back to the community. She enjoys participating in charitable activities and events so please do not hesitate to reach out with a cause!
"I'm committed to our clients, agency partners, and to personal and professional growth. – Lisa"
Contact: Lisa@AtlanticInsuranceGroup.net